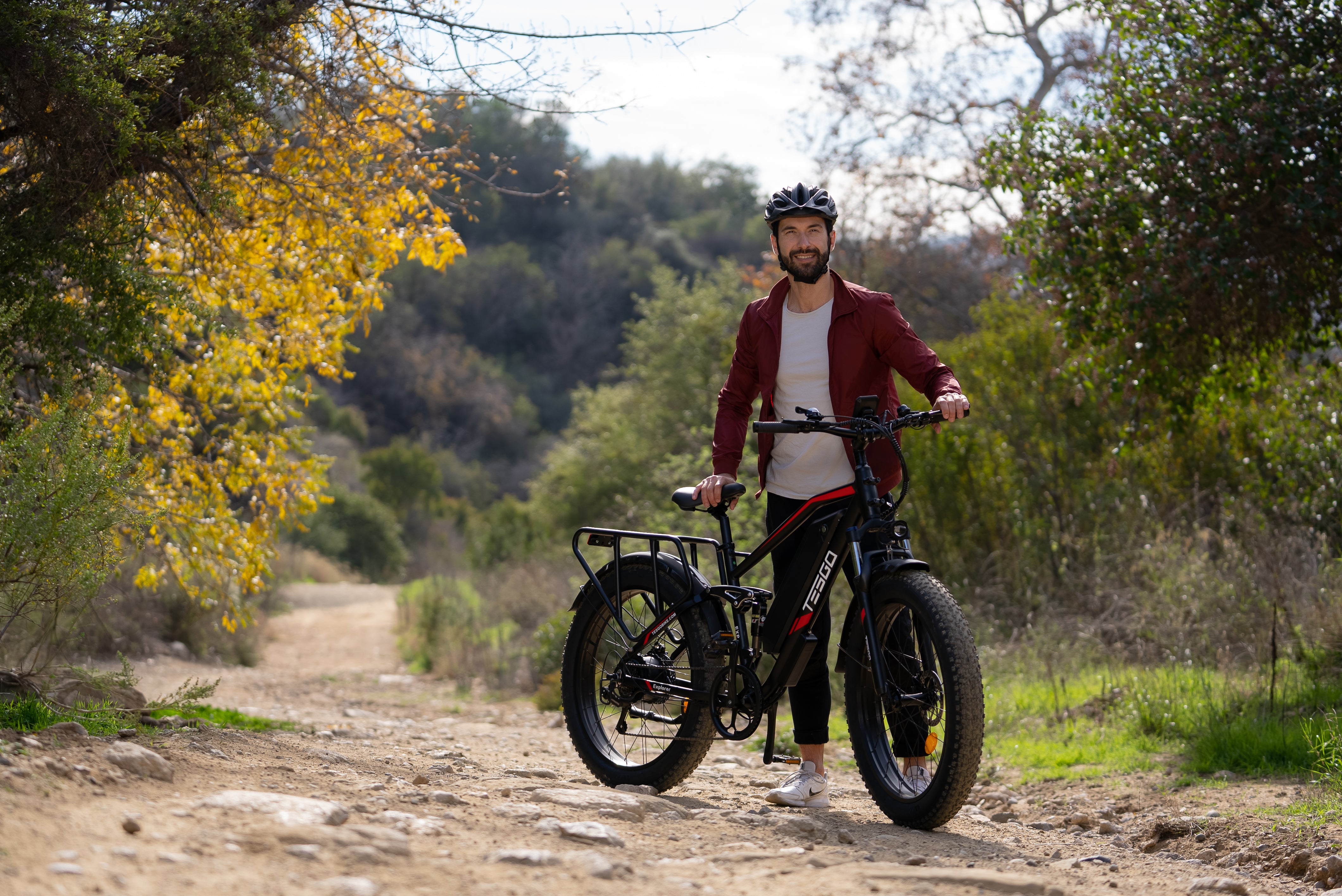 Electric Mountain Bikes: The Ultimate Thrill of E-MTB Adventure
Mountain biking has long been a popular outdoor pastime because it combines the exhilaration of off-road routes with the tranquility of the outdoors. The electric mountain bike, or e-MTB, is a ground-breaking invention that has recently swept the mountain riding industry. The mountain biking experience has been transformed by e-MTBs, which feature integrated electric motors and provide a thrilling and practical method to navigate difficult terrain. We will delve into the world of electric mountain bikes in this complete guide, looking at their benefits, technology, and how they change how we approach off-road experiences.
A game-changing innovation: the rise of electric mountain bikes.
Introduction of E-MTBs:
A huge shift in the cycling industry occurred with the introduction of electric mountain bikes. Incorporating electric assistance, E-MTBs increase the rider's pedaling force and give them an added energy boost on challenging courses.


The E-MTB Revolution:
The mountain biking community experienced a revolution with the introduction of e-MTBs. Riders of all ages and ability levels could now traverse challenging landscapes, climb challenging slopes, and engage in epic journeys that were previously only accessible to the most accomplished athletes.
The Science Behind the Power: How Electric Mountain Bikes Operate
The electric motor and battery:
An electric motor and a rechargeable battery are the heart of every e-MTB. The engine operates in tandem with the rider's pedaling motion and is frequently built inside the frame or back hub of the bicycle. The battery readily recharges using a regular power outlet and supplies the required power to run the motor.


Throttle control and Pedal-Assist:
The two main help options for electric mountain bikes are pedal-assist and throttle control. In pedal-assist mode, the motor supports the rider as they pedal, providing different degrees of support based on the terrain and the user's preferences. On the other side, throttle control enables riders to activate the motor without pedaling, delivering immediate acceleration when required. According to Mike Hunger (2023), "Clipless pedals are a nightmare, for others they are the key to performing at their highest level."
Electric mountain bikes' benefits
Overcoming Difficult Terrains:
The ability of e-MTBs to easily navigate difficult terrain is their most obvious advantage. With the help of the electric motor, riders may traverse challenging terrain and climb steep slopes with less physical effort, broadening the range of possible riding activities.


A Complementary Riding Experience:
Mountain riding has never been more inclusive thanks to e-MTBs. Now, riders of various skills and fitness levels may ride together without worrying about leaving someone behind. E-MTBs create a level playing field for riders of all ability levels, encouraging a sense of togetherness.


Extended Riding Distance:
Longer riding distances are made possible by the electric assistance given by e-MTBs. E-MTBs are a terrific option for longer rides and multi-day adventures since they let riders travel farther and explore more trails.


Enhanced Downhill Amusement: Although e-MTBs are known for their uphill prowess, they also make downhill descents more thrilling. Riders may completely enjoy the exhilarating downhill sections of the trail because of the electric motor's assistance on the ascent.
E-MTB Parts and Design Elements
Frame and suspension:
E-MTB frames are specifically designed to meet the needs of off-road riding. They are strong, and balanced, and frequently include cutting-edge suspension systems to dampen shocks and provide a comfortable ride on unpaved surfaces.


Tires and Brakes:
Powerful hydraulic disc brakes on E-MTBs provide precise, dependable stopping force. Even on the most difficult roads, wide, tough tires with aggressive tread patterns offer outstanding grip and control.


Integrated Display and Controls:
Modern e-MTBs have built-in displays that provide essential ride data including battery life, speed, and mileage. Riders may easily alter assistance levels and check performance thanks to controls positioned on the handlebar.
The Effect of E-MTBs on the Environment
Environmentally friendly transport: Despite having more power, e-MTBs are still more environmentally friendly than motorized vehicles. Riders may lessen their carbon footprint and help preserve natural areas by choosing e-MTBs versus motorized off-road alternatives.


Responsible Trail Riding: Riders should conduct responsible trail riding when utilizing e-MTBs. Following local restrictions and sticking to authorized routes helps reduce environmental impact and conserve the delicate ecosystems of off-road places.
E-MTB Safety and Responsible Riding
E-MTB riders should follow accepted mountain biking etiquette, which includes yielding to hikers and other trail users, limiting speed in congested sections, and avoiding sliding to protect the track.


Protective Gear: Prioritizing safety is paramount in mountain biking, and e-MTB riders should wear appropriate protective gear, including helmets, gloves, knee and elbow pads, and sturdy riding shoes.
Investigating E-MTB Adventures: Well-known Riding Locations
National Parks and Mountain Trails: E-MTBs give up access to mountain trails and national parks, letting riders explore stunning landscapes and encounter diverse animals while enjoying the excitement of off-road riding.


Bicycle Parks and Trailheads: To accommodate e-MTB riders, several bike parks and trail systems now have routes and amenities that are specifically designed for electric mountain bikes.
Embracing the E-MTB Lifestyle.
Events and the E-MTB Community:
Riders gather for group rides, festivals, and competitions, and the e-MTB community is expanding quickly. A sense of camaraderie among riders is fostered and the riding experience is improved by joining the community.


Upkeep and Attention:
To keep e-MTBs in prime condition, routine maintenance is essential. It is important to follow the manufacturer's instructions while maintaining the electric motor, battery, and other parts to get the best performance and longevity.
Trends and Innovations for E-MTBs in the Future
Technological Developments: The performance of e-MTBs, battery life, and overall rider experience will continue to improve thanks to technological developments.


Sustainable Resources and Techniques: Eco-friendly materials and manufacturing techniques are being investigated by e-MTB producers as sustainability becomes a more important in the cycling industry.


Compatibility with smart technology: The integration of smart technology into e-MTBs, such as GPS navigation, trail mapping, and ride tracking, will improve the riding experience and provide users with more convenience.
Conclusion: Take Advantage of the Exciting E-MTB Adventures
Electric mountain bikes have revolutionized the sport of mountain biking by offering a thrilling and affordable way to enjoy nature. e-MTBs offer an unparalleled experience that will rekindle your passion for off-road exploration whether you are an experienced mountain biker or a novice looking for exhilarating adventures.
Riders may open up new opportunities, conquer difficult terrains, and forge lifelong memories in the middle of nature by adopting electric mountain bikes. One thing is clear as the e-MTB revolution develops: individuals ready to pedal into the future will experience the ultimate joy of an E-MTB trip. 
Ready to purchase the best e-bike in Canada? 
Click here for a discount. If you're staying in the US, we have a warehouse there. For further details, visit Tesgo US.
We are here to assist you with all your post-sales needs.
---
Newletter
Promotions, new products and sales. Directly to your inbox.
Lastest Blog Post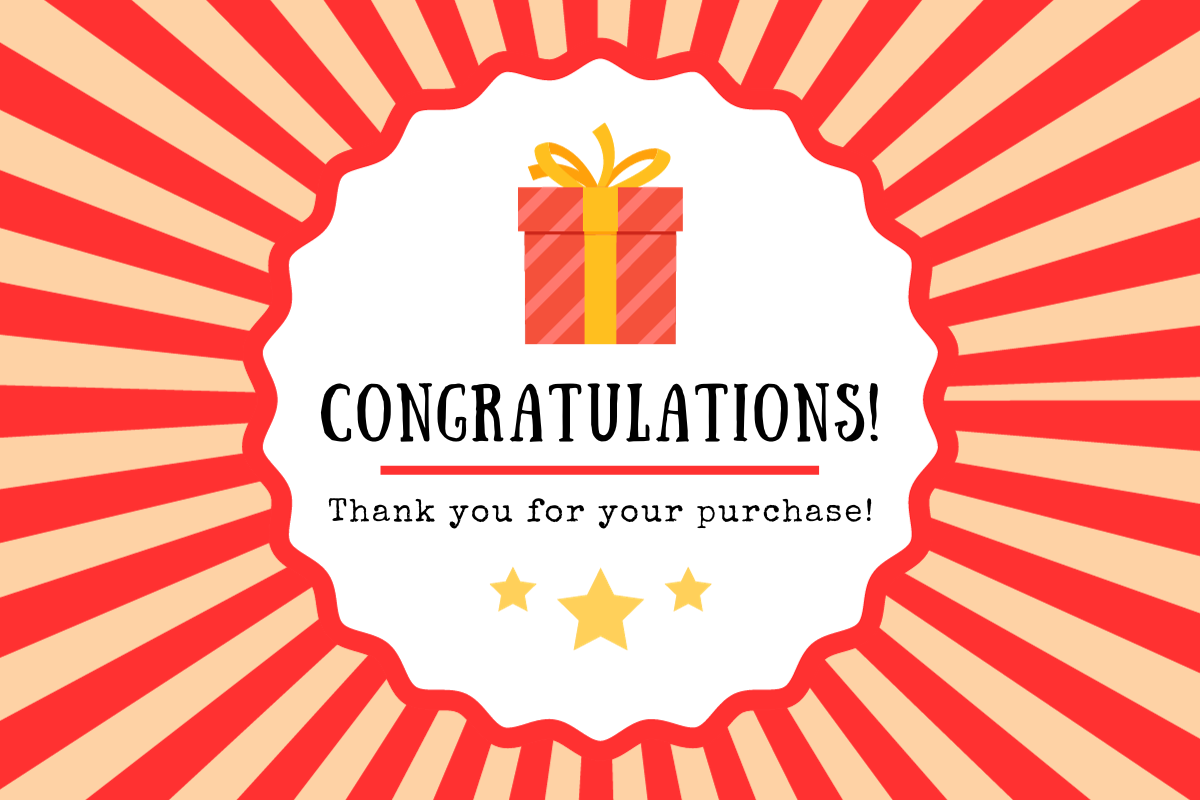 CONGRATULATIONS: THE WINNER LIST OF BLACK FRIDAY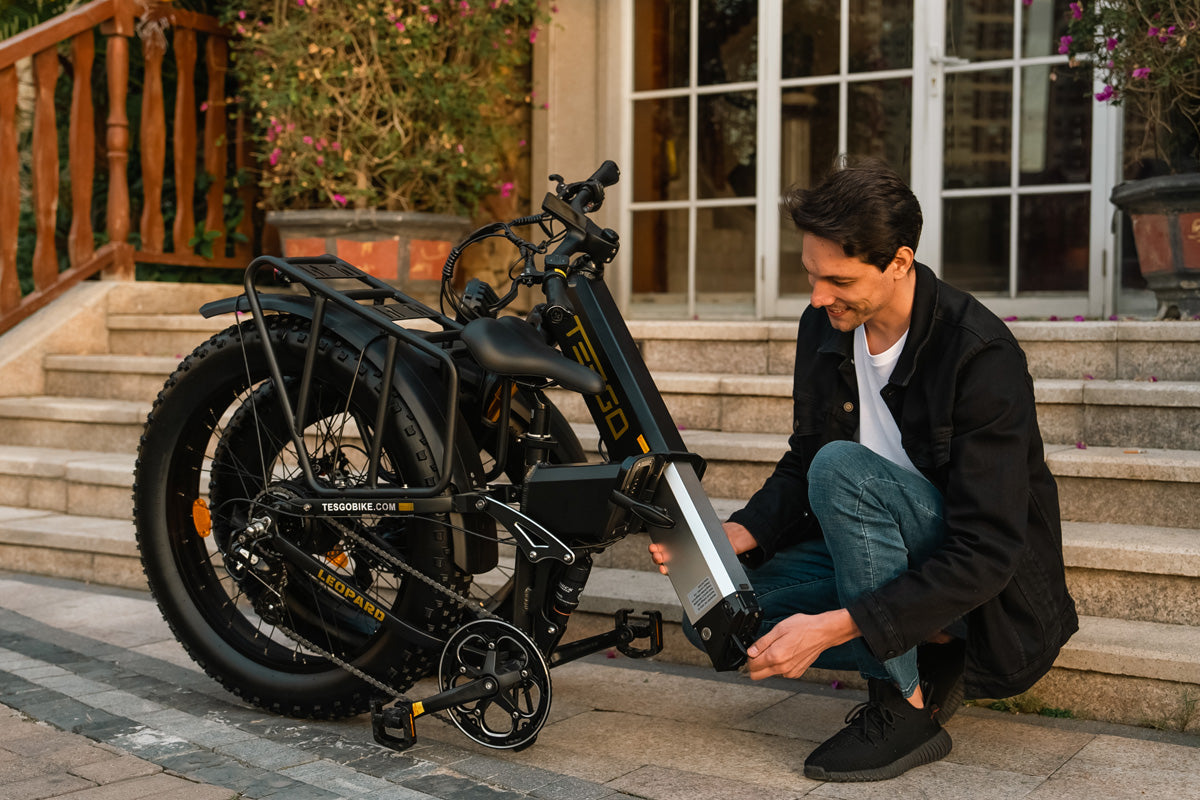 Optimizing Your Tesgo E-Bike: A Guide to Effective Maintenance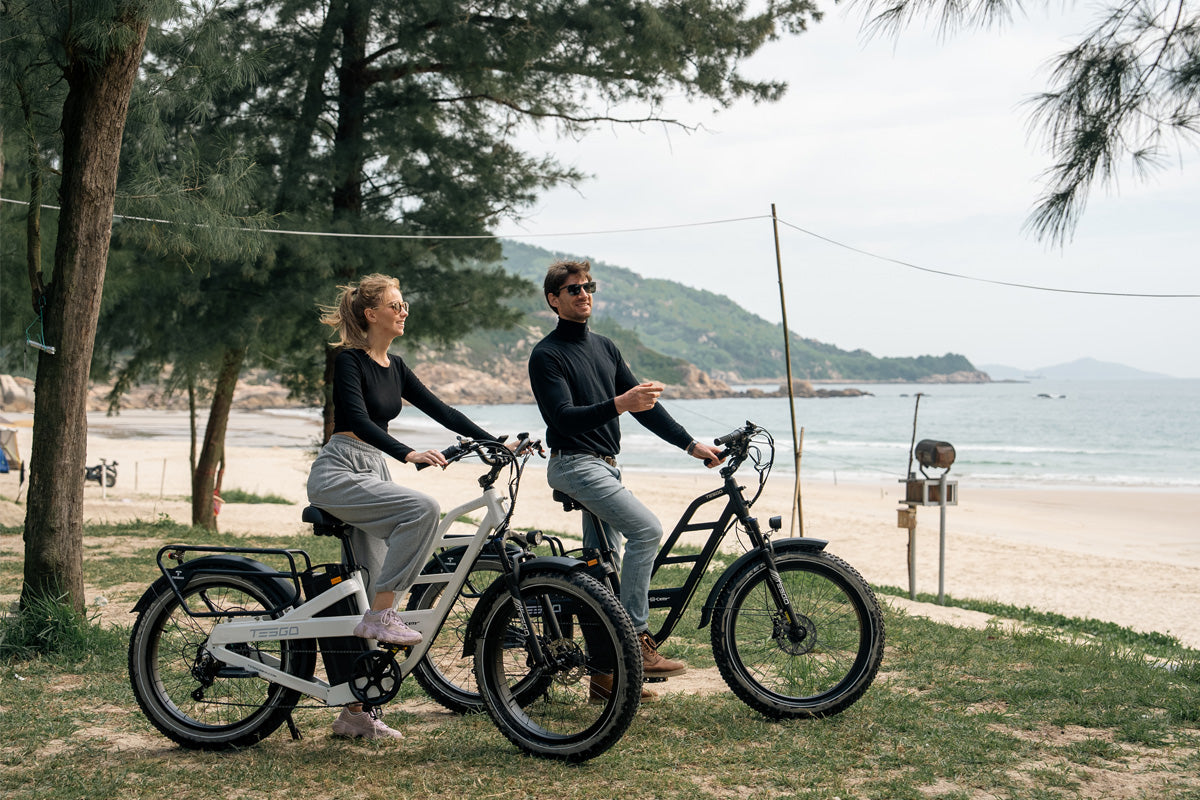 Mastering the Art of Year-Round E-Biking: Essential Tips for All Seasons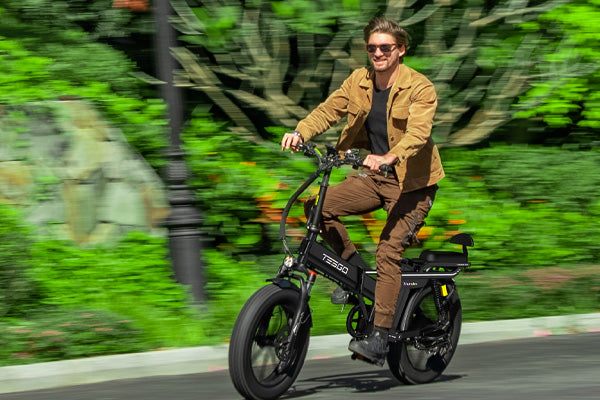 Unleash Your Adventures with the Tesgo Thunder: Your Ultimate Electric Bike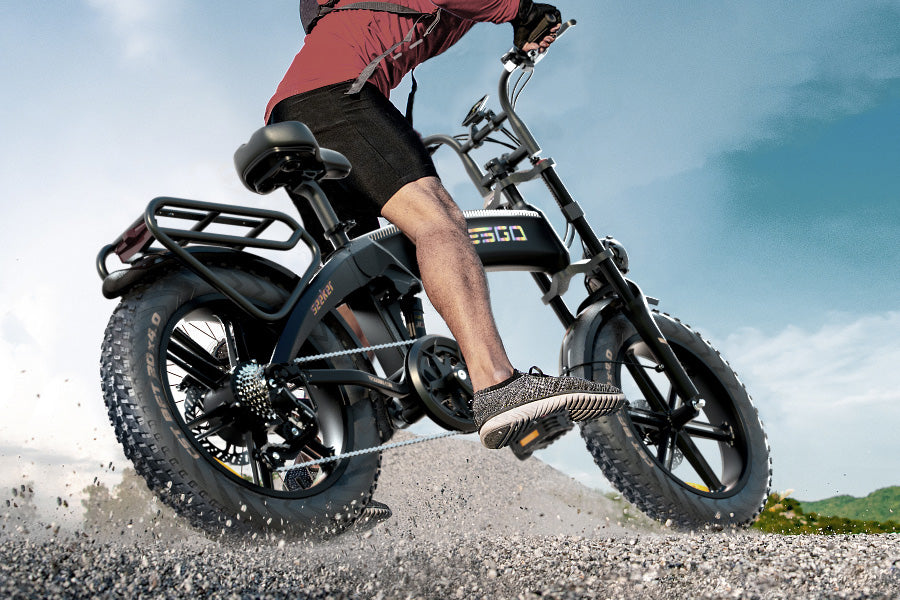 Unleash Adventure with the Tesgo Seeker E-Bike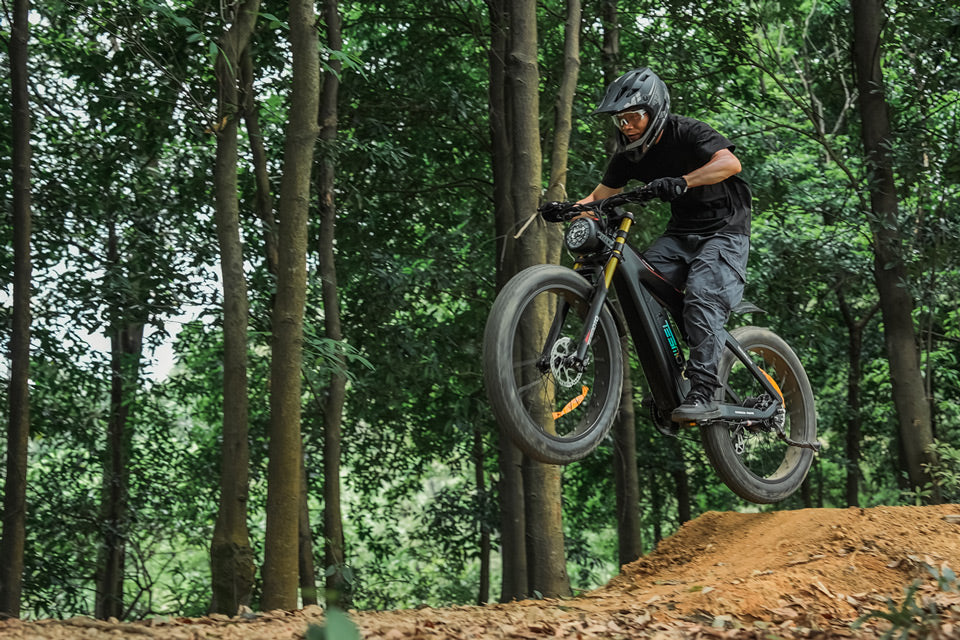 Unveiling the Thrill of E-MTBs: A Guide to Mountain Biking with Electric Bikes