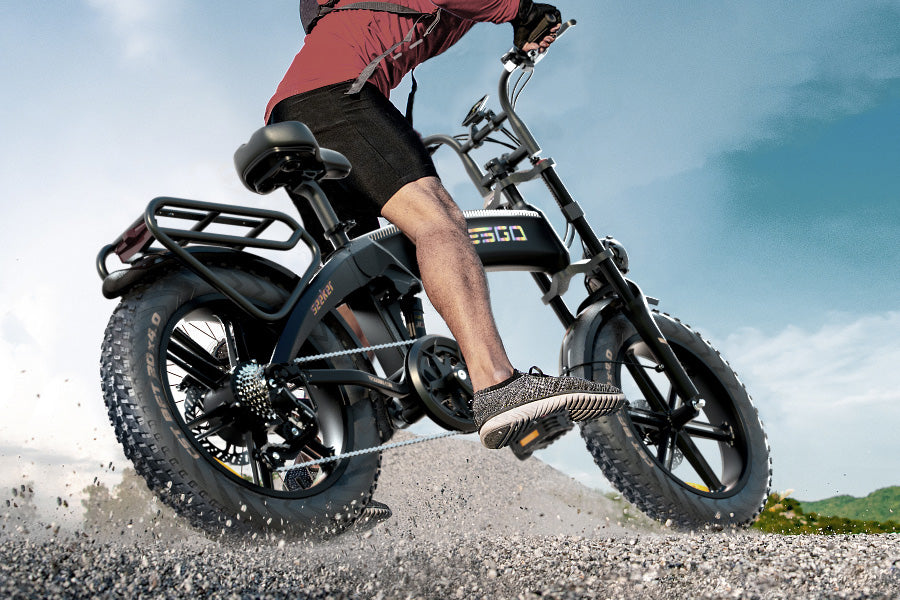 Unleash Adventure with the Tesgo Seeker E-Bike
The Tesgo Seeker, a remarkable and original design, combines the best of city life and outdoor escapades, making it a versatile electric bike for urban commuters and thrill-seekers. Featuring a unique four-link curved diamond-shaped main pipe, a water-cast tube curved upper fork, and a one-piece cast screwless connecting rod structure, the Seeker ensures unmatched durability and top-notch performance.
Standout Features of the Tesgo Seeker:
Powerful Electric Bike Motor:
At its core, the Tesgo Seeker boasts a robust 1000-watt high-speed rear hub motor with a high-performance controller. This motor delivers an impressive 95Nm of climbing power, enabling you to reach top speeds of up to 28MPH. Whether you're navigating city roads, sandy beaches, snow-covered trails, or rugged mountains, the Tesgo Seeker offers a thrilling riding experience.
Dual-Crown Fork & Shock Suspension:
With a striking design that features dual-crown forks and a pneumatic shock absorber, the Seeker not only makes a style statement but also enhances your riding experience. Dual-crown forks typically provide better shock absorption and can withstand high-intensity impacts, making them ideal for activities like downhill riding.
Hydraulic Braking System:
The Tesgo Seeker is equipped with front and rear hydraulic disc brakes and large 180mm*2.3T rotors. These brakes ensure superior stopping power and minimal friction noise. The dual hydraulic disc brakes are perfect for challenging conditions, such as rainy weather, intense off-road adventures, and long downhill descents.
Long-Range Battery:
Featuring a high-quality LG battery with 65 cells, the Tesgo Seeker includes a powerful 48V/16.8AH lithium battery that supports extended journeys. Whether you're commuting to work, embarking on weekend adventures, or exploring your town, this e-bike is the perfect companion. The removable battery offers convenient and safe indoor charging.
One-Piece Casting Screwless Connecting Rod Structure:
The Seeker's frame design is both unique and practical, offering an exceptional riding experience and a captivating appearance. The motorcycle-style headlight enhances the e-bike's allure. In essence, the Tesgo Seeker/Seeker Pro 1000W e-bike is a superb choice for riders seeking high performance and comfort.
All-Terrain 20-Inch Fat Tires:
With durable 20" x 4.0 fat tires, the Tesgo Seeker excels on various terrains, including highways, muddy roads, mountain trails, snowy paths, and sandy beaches. These fat tires provide outstanding stability and durability throughout the year, delivering an exciting riding experience for both men and women.
In summary, the Tesgo Seeker is a game-changer in the world of electric bikes. Whether you're commuting through the city or exploring off-road trails, this e-bike empowers you to embark on thrilling adventures and enjoy the freedom of the open road. With its power, durability, and style, the Tesgo Seeker is the perfect companion for all your rides.
---
Newletter
Promotions, new products and sales. Directly to your inbox.
Lastest Blog Post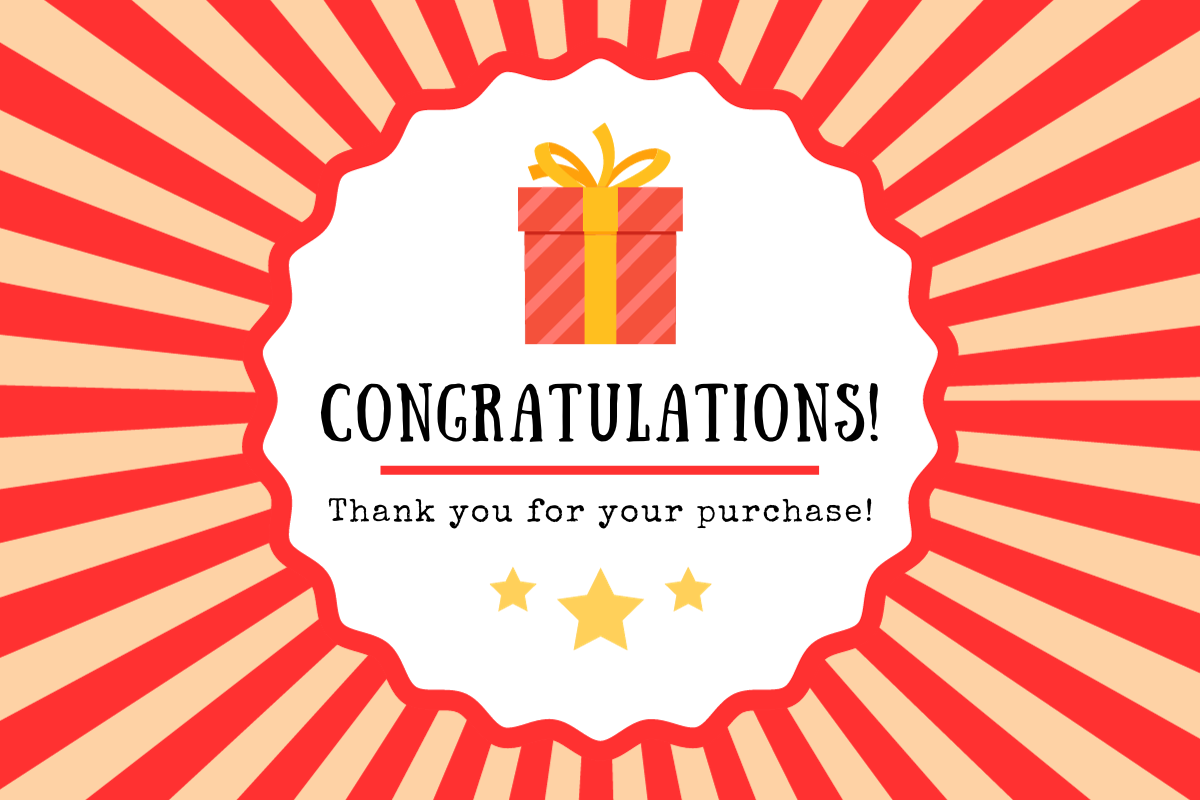 CONGRATULATIONS: THE WINNER LIST OF BLACK FRIDAY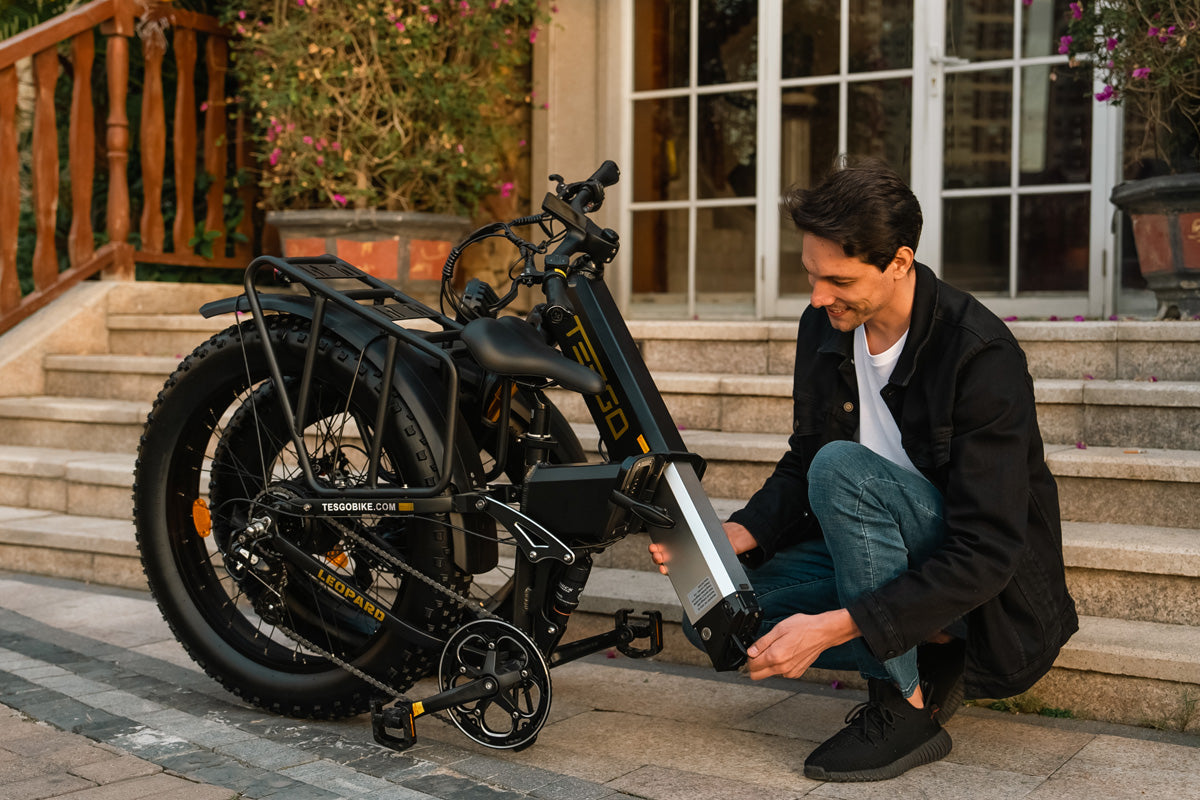 Optimizing Your Tesgo E-Bike: A Guide to Effective Maintenance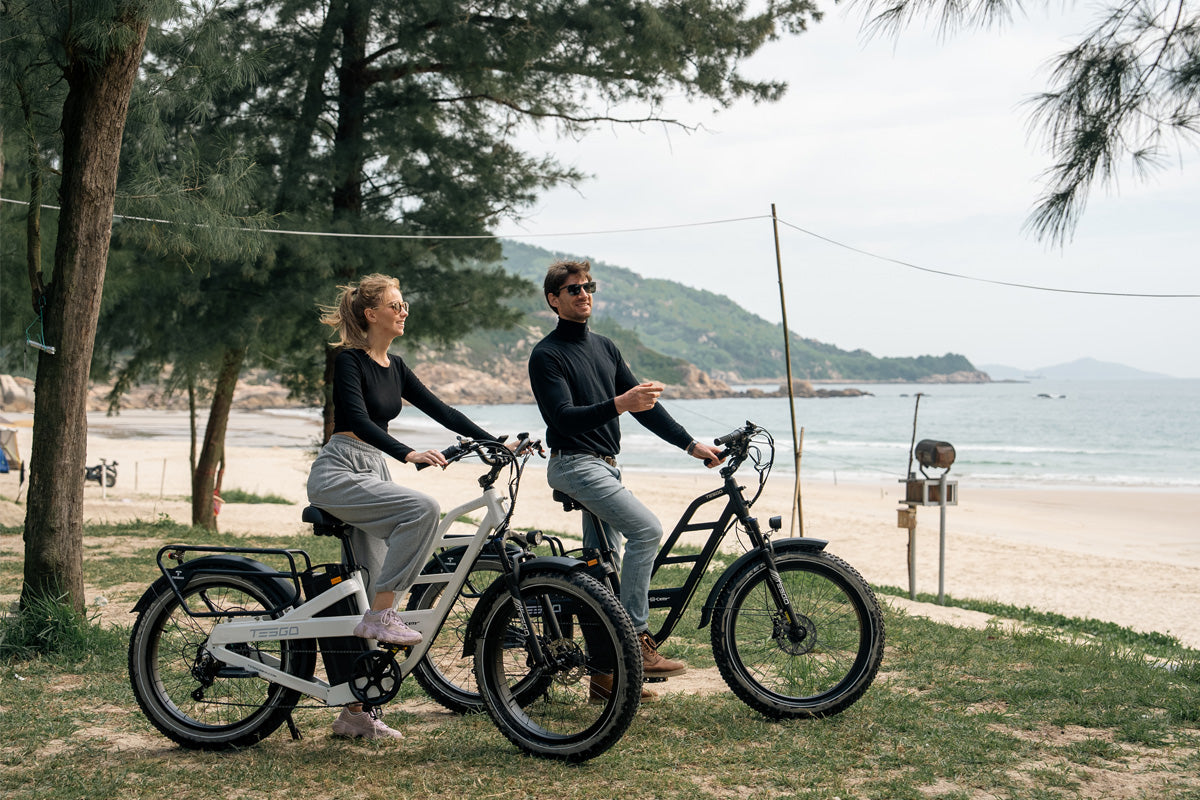 Mastering the Art of Year-Round E-Biking: Essential Tips for All Seasons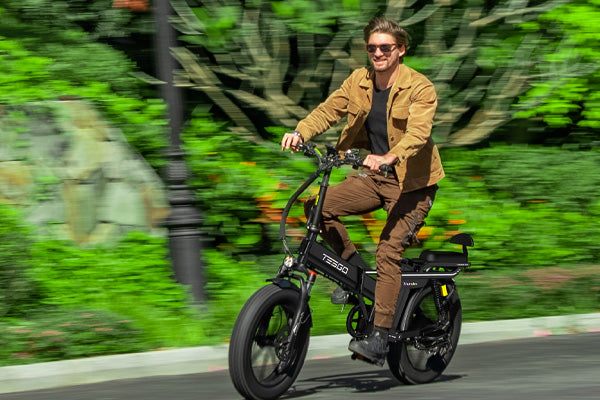 Unleash Your Adventures with the Tesgo Thunder: Your Ultimate Electric Bike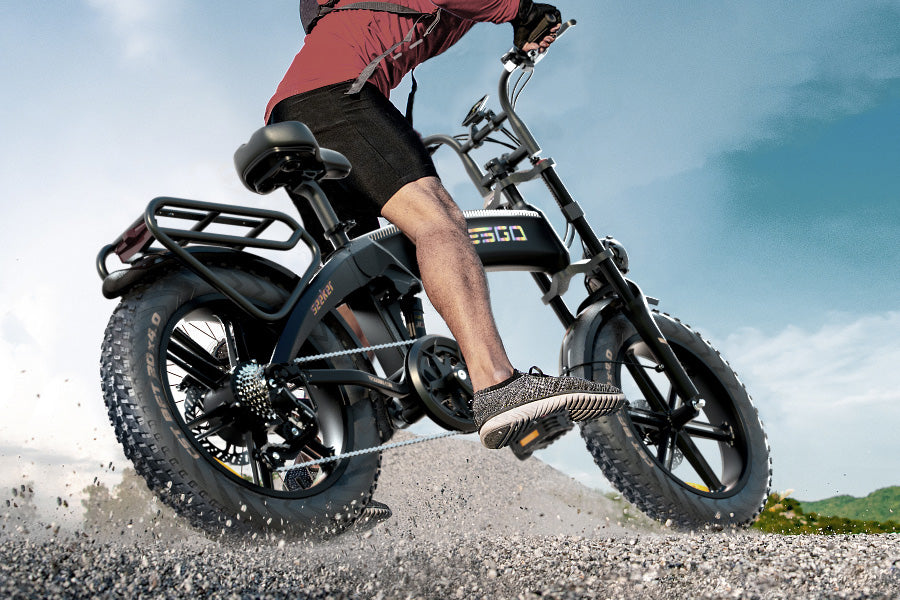 Unleash Adventure with the Tesgo Seeker E-Bike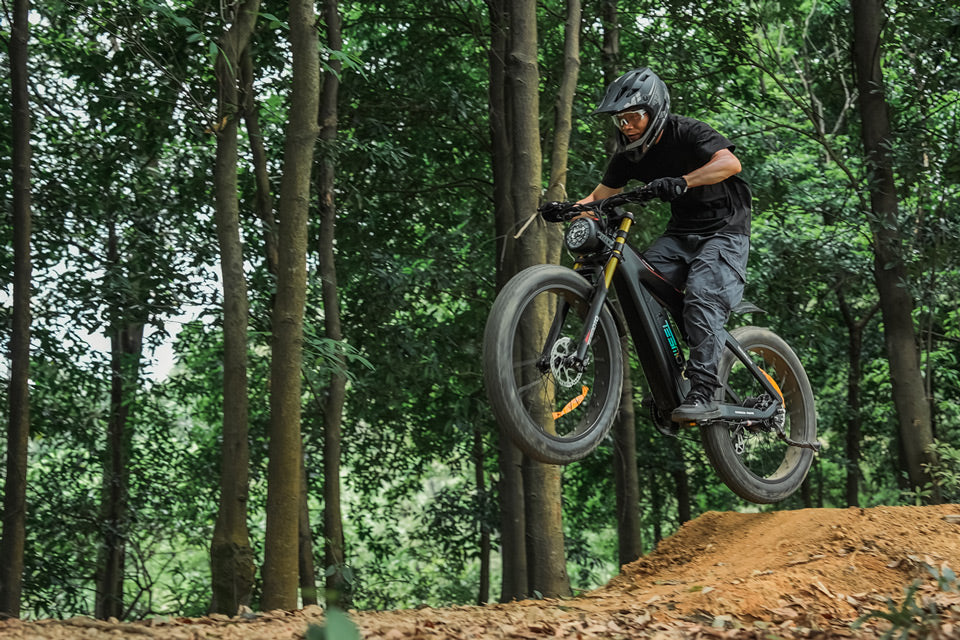 Unveiling the Thrill of E-MTBs: A Guide to Mountain Biking with Electric Bikes