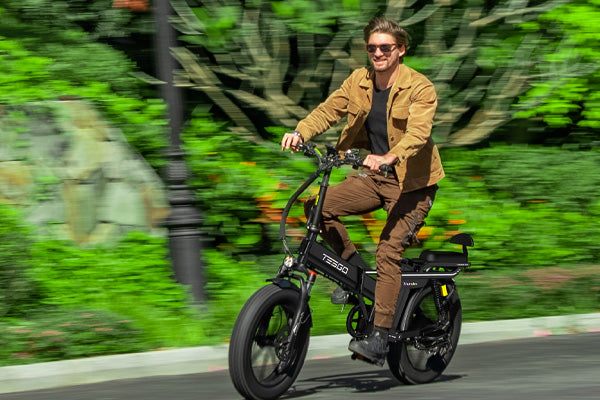 Unleash Your Adventures with the Tesgo Thunder: Your Ultimate Electric Bike
In the realm of electric bikes, the Tesgo Thunder stands tall as a true champion. This exceptional foldable electric bike is meticulously crafted to cater to those who demand more than just an ordinary e-bike. The Thunder is your trusted companion for taking you from point A to point B, and it doesn't stop there. In fact, it's ready to carry you all the way to points C and D, making it the perfect choice for extended journeys. Equipped with a high-capacity removable battery, a sleek design, and comfortable full suspension, the Thunder is here to redefine your electric biking experience.
Key Highlights of the Tesgo Thunder:
Extend Your Travels, Reduce Charging Interruptions:
What truly sets the Tesgo Thunder apart is its high-capacity, removable 48V battery, available in 30A and 60A configurations. Depending on your chosen model, this electric workhorse can cover an impressive range of up to 75 or 120 miles with pure electric power, or up to 90 or 160 miles with pedal assistance. To minimize your downtime and keep you riding, the 60A version features an 8A supercharger for rapid charging. Here are the primary battery specifications:
Remarkable 90/160 miles per charge
Substantial 1440/2880 Wh battery capacity
Robust 48V 30/60A battery
High-speed 3A/8A Super-Fast Charger
Multi-Function Display for Enhanced Clarity:
The Tesgo Thunder is equipped with a backlight display that remains clearly visible even in the brightest sunlight. This display offers vital information to elevate your riding experience, including:
Battery Capacity: Keep a constant eye on your e-bike's fuel level.
Speedometer: Display your current speed, maximum speed, or average speed.
Odometer: Track the distance you've traveled.
Wattmeter: Monitor the electric active power.
Pedal Assist Level: Indicate your current pedal assistance level.
USB Port: Conveniently charge your phone while on the move.
A Cargo E-Bike with a Mighty Motor:
The Thunder is not just about covering long distances; it's also a versatile cargo e-bike. With its dependable 750W rear hub motor, delivering a substantial 85 Nm of torque, and a robust frame, it can transport a maximum load of 350 lbs effortlessly. Here are the primary motor specifications:
Impressive top speed of 28 mph
Robust 85Nm motor torque
Capable of carrying a maximum load of 350 lbs
Equipped with a reliable 750W hub motor
Prepared for Your Every Need:
The Thunder is primed to meet any challenge. It accommodates carts, racks, kid's seats, side bags, and a variety of accessories to transform it into a true cargo master. Whether you're riding with family or hauling cargo professionally, the Thunder has got you covered.
Full Suspension for Exceptional Comfort:
The secret to the Thunder's smooth and comfortable ride lies in its full suspension system. The step-thru version features hydraulic spring suspension, while the step-over boasts an advanced air-pressure suspension, ensuring you enjoy a seamless journey no matter the terrain.
Cargo-Ready:
The Thunder comes with an integrated rack and a rear seat for tandem riding, but you can effortlessly outfit it with optional sturdy front and rear baskets to accommodate all your cargo-carrying needs.
Extended Aluminum Frame:
To make the Thunder an ideal long-range workhorse, the frame has been extended to allow space for a rear seat and optional baskets. Crafted from durable aluminum and featuring a robust folding clamp, this bike blends compactness with the ability to carry significant cargo loads.
Smart App Control (Step-Over Model Only):
For step-over Thunder riders, a smart app is available for complete bike control. This app provides all the information you need to optimize your riding experience, giving you complete control of your e-bike at your fingertips.
In conclusion, the Tesgo Thunder Ultra Long-Range Foldable Fat Tire Electric Bike redefines versatility and performance. Whether you're embarking on epic journeys, commuting to work, or diving into the world of e-biking, the Thunder is your ultimate companion. With its remarkable features and extensive range, it's time to embark on new adventures and redefine your electric biking experience with the Tesgo Thunder.
---
Newletter
Promotions, new products and sales. Directly to your inbox.
Lastest Blog Post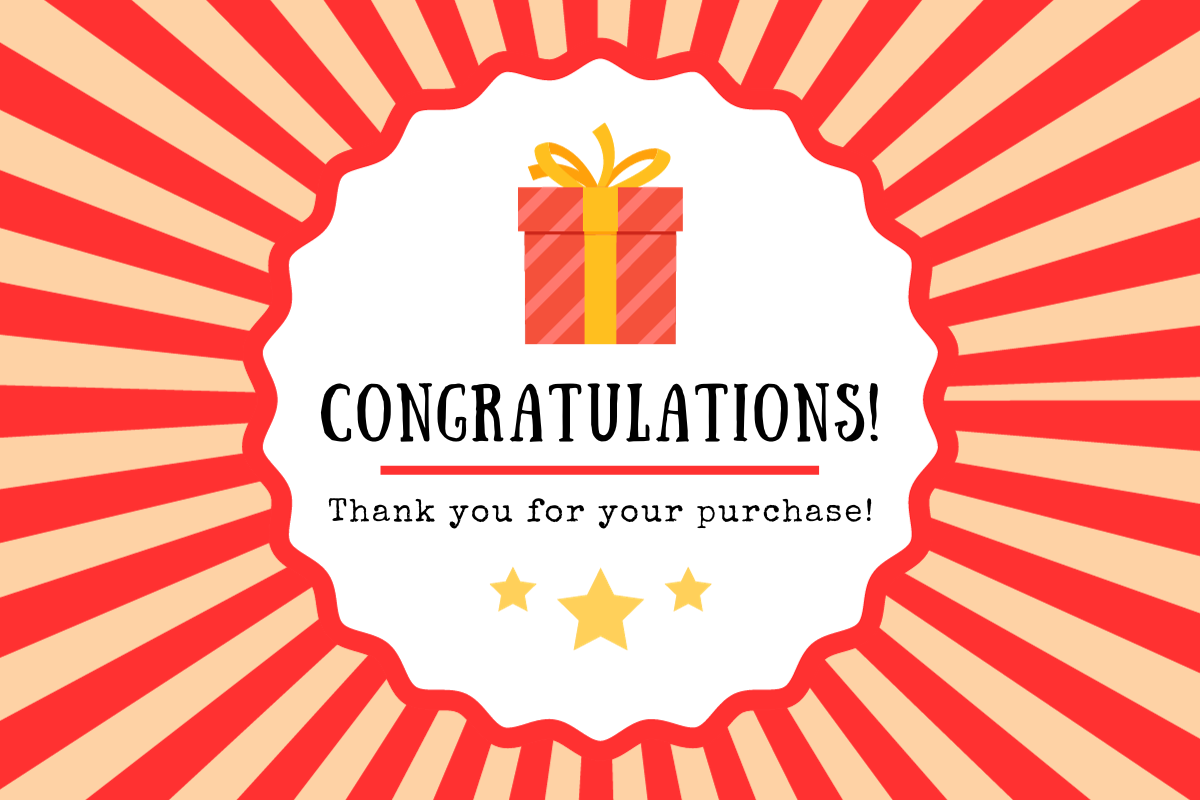 CONGRATULATIONS: THE WINNER LIST OF BLACK FRIDAY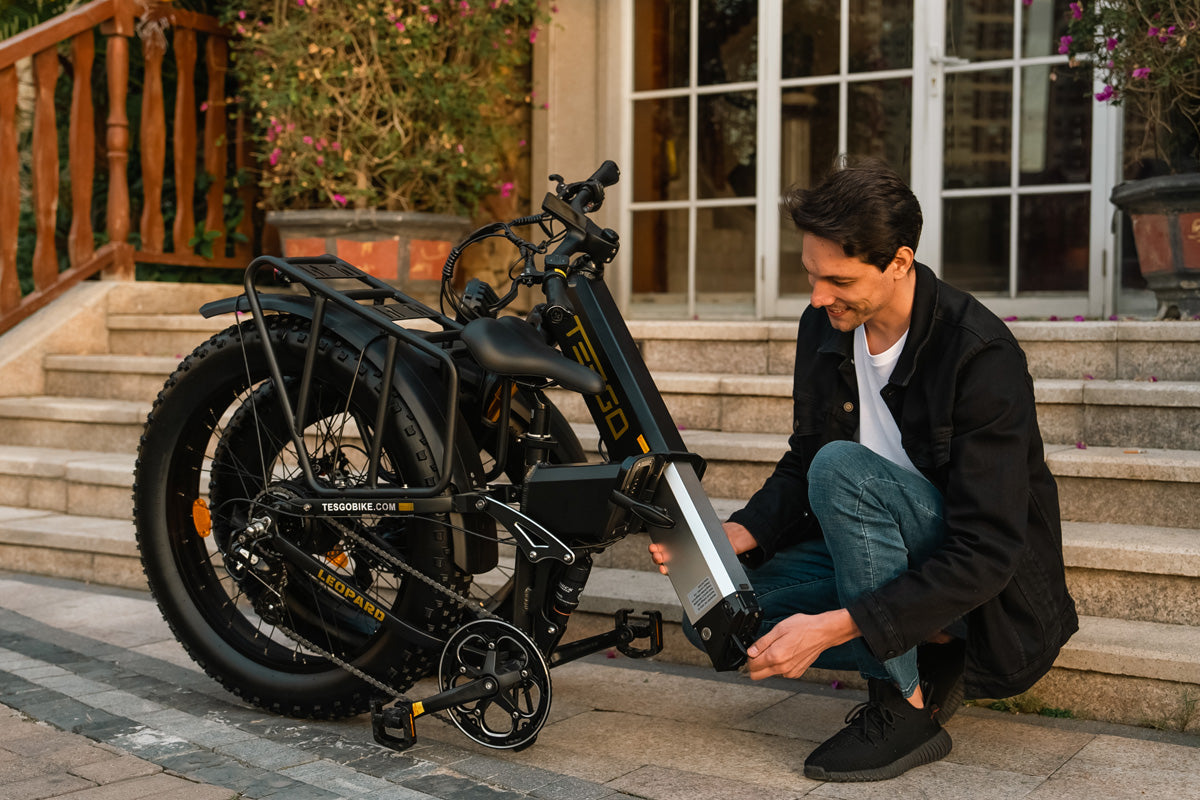 Optimizing Your Tesgo E-Bike: A Guide to Effective Maintenance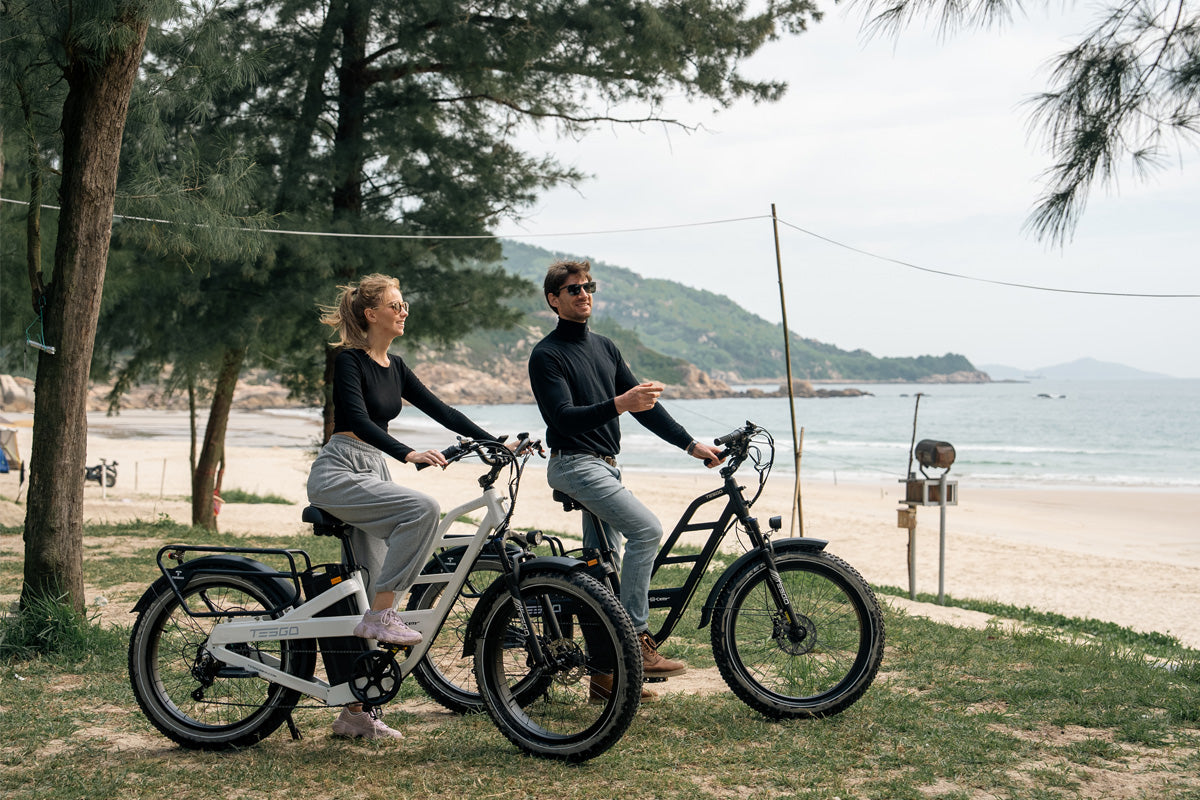 Mastering the Art of Year-Round E-Biking: Essential Tips for All Seasons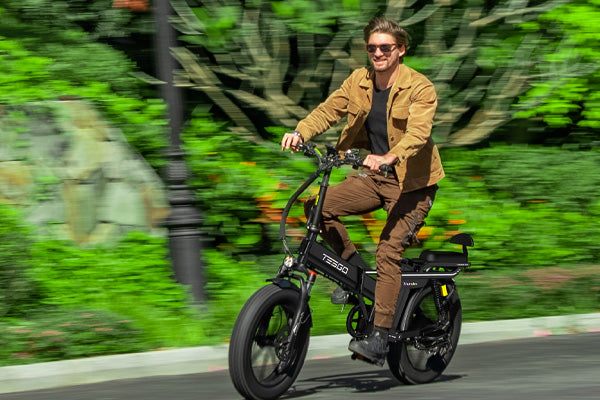 Unleash Your Adventures with the Tesgo Thunder: Your Ultimate Electric Bike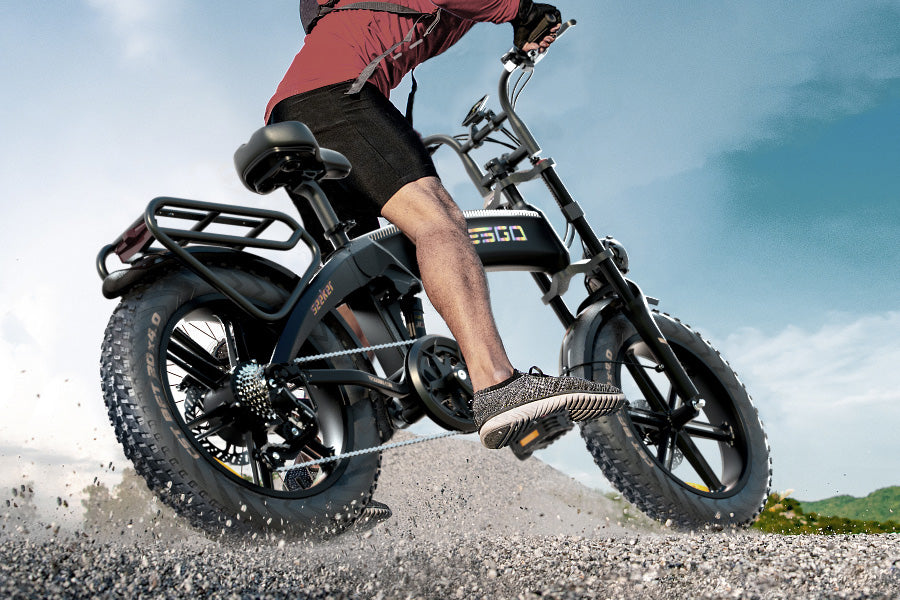 Unleash Adventure with the Tesgo Seeker E-Bike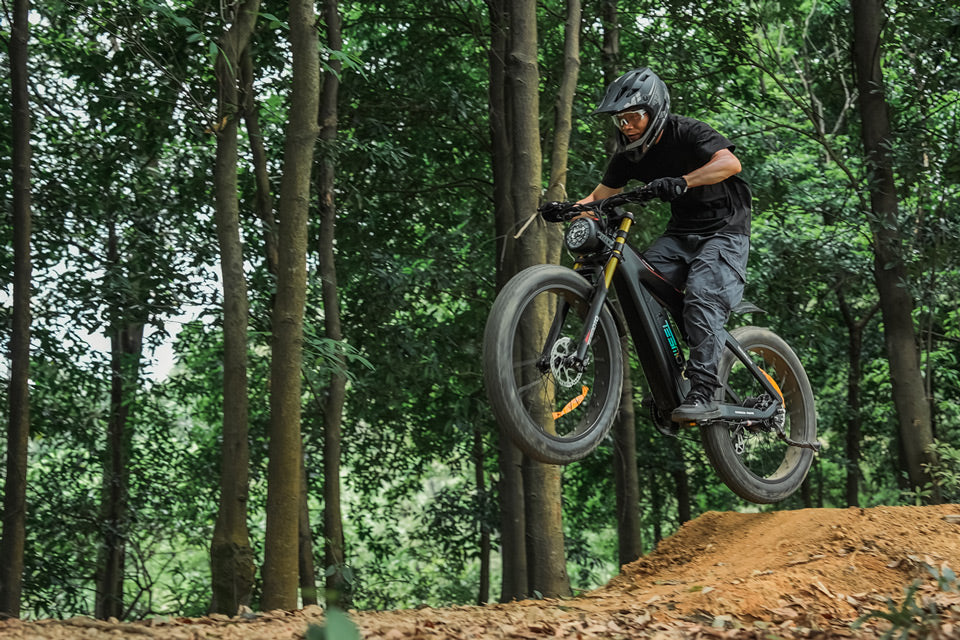 Unveiling the Thrill of E-MTBs: A Guide to Mountain Biking with Electric Bikes